How to Use Babyliss Automatic Curler at home to make curly and wavy hairstyles easily using only one hair styling tool.
Babyliss Automatic curler is a real game-changer. I have tested different models of the latest Babyliss automatic curler including smooth & wave and Babyliss Curl Secret. Babyliss Curler makes my hair shiny and smooth. I love curls, I don't need to worry about dressing my hair because this device helps me make curls that last long. So, here I'm sharing with you the tips and tricks about how to use Babyliss automatic curler to get professional salon-graded hairdressing.
How To Use Babyliss Automatic Curler?
1. Wash Your Hair
Your hair must be free of products before placing it in the curling chamber. That's why I recommend washing and drying your hair before using the Babyliss Automatic curler. Use your regular shampoo and conditioner. Wash your hair thoroughly then dry using a microfiber towel. Don't comb your hair while it is still wet to avoid hair breakage. Blow dry your hair using a Babyliss hair dryer or through air drying.
2. Comb Your Hair 
Your hair should be tangle-free before using the Babyliss auto curler to avoid getting trapped inside the curl chamber. Combing your hair first saves you time and effort.
3. Small Sections For Better Results
The smaller the hair sections, the better-defined curls you will get. The Babyliss Curler Manual shows that each hair section shouldn't be more than 3 cm to avoid getting trapped within the device. Section your hair into 2-3 cm sections to make curls easier. I even use 1 cm sections when I want to make french curls.
4. Turn on Your Babyliss Automatic Curler
Make sure that the open part of the curl chamber is positioned facing towards your head to work properly. Put the section you want to curl inside the curl chamber and press to close the curl chamber around the beginning of hair curls then press the button. The device will automatically curl your hair and twist it around automatically inside. It is up to you from where to start the curls of your hair section. From the point you start, it will curl all the way to the bottom. If you have long hair, you can start from the middle of your hair length. Personally, I like to leave a gap right at the roots.
5. Release & Let It Set
Wait for 5 beeps then you can remove the hair curler. Pull your hair down slowly to avoid breaking the curls. When you take the hair out, it is usually hot so try not to touch it with your hands and just let it sit for  5-10 minutes. I start curling my hair from the back and I throw every hair section to the back until I'm done.
Why Babyliss Curler Doesn't Work For Some People? 
The device won't work in some conditions like:
You put too much hair in the curl chamber. The device will beep and won't launch. Make sure that each hair section is 2-3 inches to get the best results.
If you didn't comb your hair and you have tangles, it wouldn't work properly. So, after drying your hair with a blow dryer, comb it and remove tangles to get the best curl results.
How To Use Babyliss Automatic Curler For Making Wavy Hairstyle? 
Start from the back of your hair and move forward.
To make curly hairdressing, the first hair section in the back: start right after the root of your hair.
The next section, start a little below. Then, the following section starts from the middle of your hair.
Keep doing so, until you reach the front section and curl it the way you like most. For me, I like curling the front hairs tight then adjusting the curls the way I like to get the best results. (after the hair is set for enough time)
How To Use Babyliss Automatic Curler For Making Defined Curls?
This method is really easy. Start near the roots of your hair following the same steps I mentioned above.
Wait 5-10 minutes before combing or styling your hair after using the BaByliss Curl Secret or any other Hair Curler to get curls that last for a long time.
Apply hair serum to moisturize your hair. You can also apply hairspray to hold the curls. There are many hairsprays on the markets that you can use for holding your new curly hairstyle.
Video Tutorials About Babyliss Auto Curler
Do Babyliss Curlers Turn Off Automatically?
Yes. The Babyliss hair curler will turn off automatically if you leave it for 60 minutes for added safety. If you still want to use it, unplug the device then plug it in again. Most of the hair styling tools of BaByliss use intelligent hair protection sensor that makes the device turn off automatically after leaving it for a long time without sense. However, I do recommend that you unplug the device when you want to take a break or want to do something else. Don't rely on the auto shut off completely to avoid any accidents at home.
Can you use Babyliss Automatic Curler on hair extensions? 
You can use the Babyliss curler on the tips of the hair extensions. If you used it near the root and the extension is very long, it might not work or get stuck inside the tool.
So, What Are The Trending Auto curlers right now?
Here are the latest models of Babyliss Automatic curler: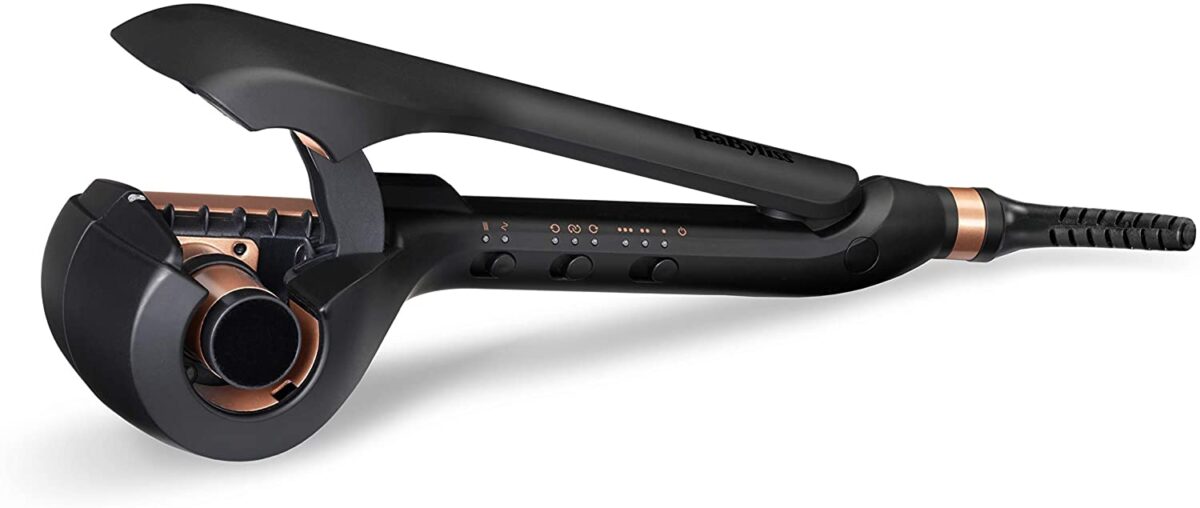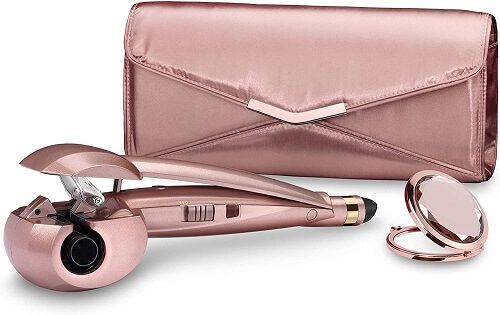 Babyliss 2667U Secret Curl Styler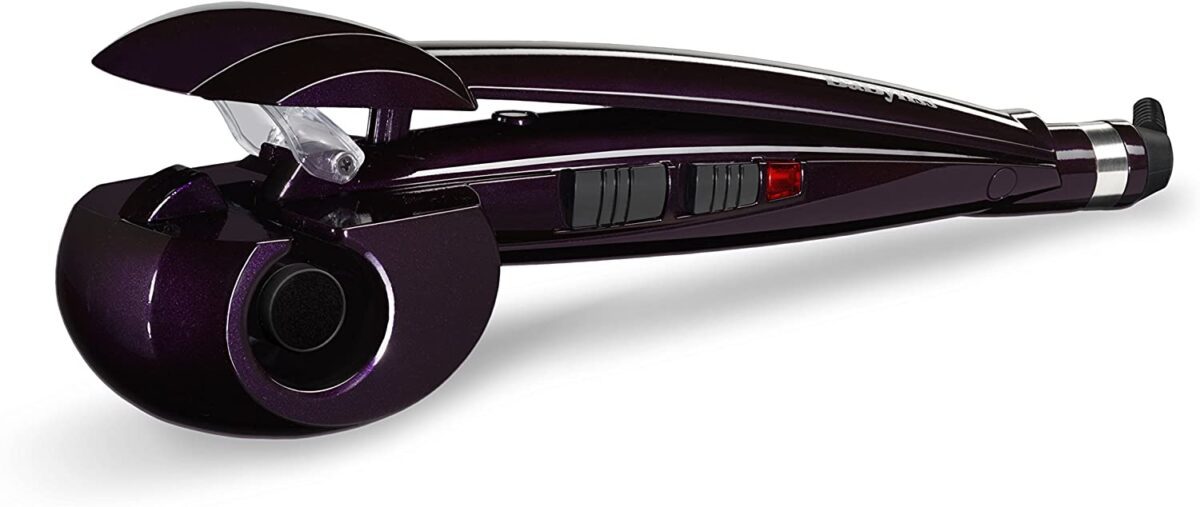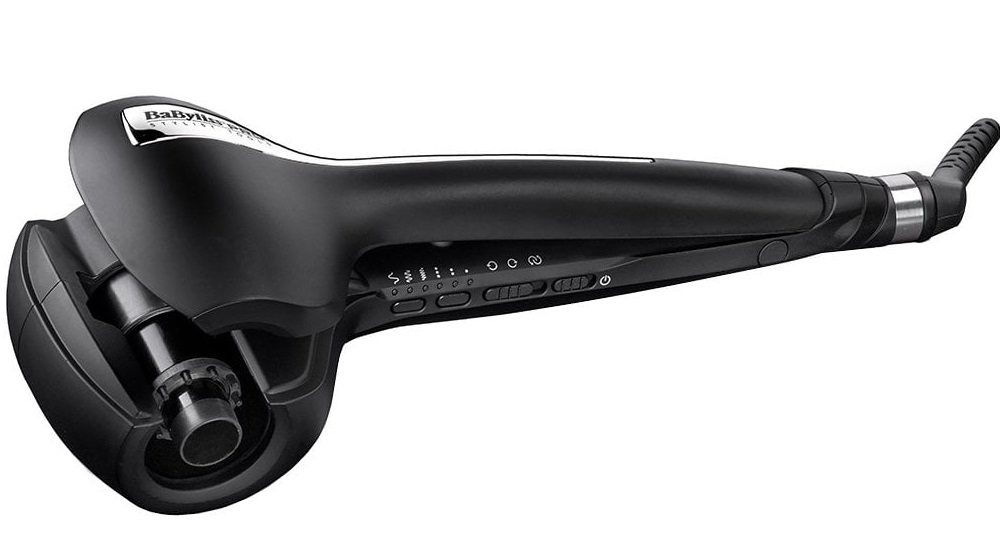 Conclusion 
Babyliss Automatic curler is available on the market in different models and prices. The main difference is that the Babyliss Pro Perfect device has more options compared to cheaper ones. If you are new to hair curling, you can try Babyliss Smooth and Wave Hair Curler. It's cheap and affordable with simple controls. Also, BaByliss Curl Secret Simplicity is great for people who want a simple device with all luxury accessories included. Discover more products' reviews on BabylissIPRO for all tips related to haircare. 
Tell me in the comments below how do you find this tutorial? Which model of Babyliss curl secret do you wish to buy?
Hello! This is Dr Esraa Sheta, Beauty Editor and SEO Expert. I have been creating product reviews for over 7 years now. All the product reviews for Babyliss appliances are unbiased. I carefully select the products and rigorously test them to ensure that the reviews are truthful and beneficial to customers. I'm confident that you will discover numerous tips and tricks to help you maintain your hair's silky smoothness and shine like never before!